The "Virtual Inductive Loop"
Porta Saragozza, Bologna - Italy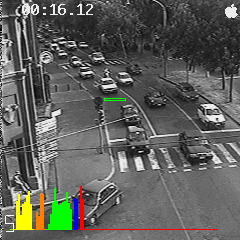 This is a vehicle counter based on the inductive wire loops principle . This transductor is emulated by a machine-vision algorithm which also counts the vehicles. The bottom-left side number is the progressive vehicle counter. Different colours in the displayed f(t) means different vehicles.

---
There are two different ways to take count of vehicles stops and standing under a VIL: "derivative" and "absolute". As shown the count is double in the derivative case:

DERIVATIVE ABSOLUTE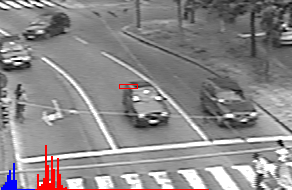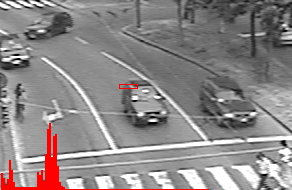 (both) Porta Saragozza, Bologna - Italy

The central lane vehicle is counted twice in the left sequence and single in the right sequence.




Last update December, 11th 1998